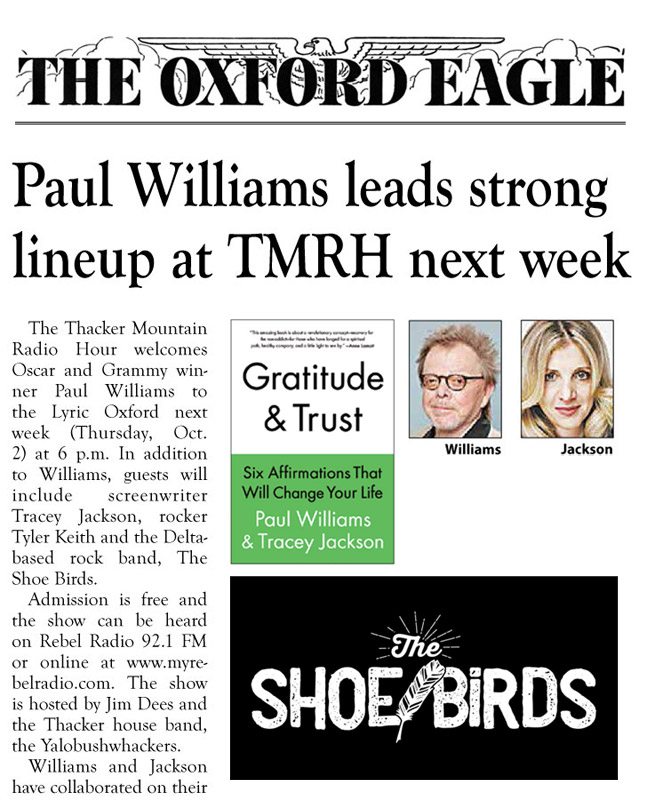 The Thacker Mountain Radio Hour welcomes Oscar and Grammy winner Paul Williams to the Lyric Oxford next week (Thursday, Oct. 2) at 6 p.m. In addition to Williams, guests will include screenwriter Tracey Jackson and the Delta-based rock band, The Shoe Birds with Norman Adcox and Scott Coopwood.
The band performed two songs from their first album, Southern Gothic.
Admission is free and the show can be heard on Rebel Radio 92.1 FM or online at www.rebelradio.com.
The show is hosted by Jim Dees and the Thacker house band, the Yalobushwackers.