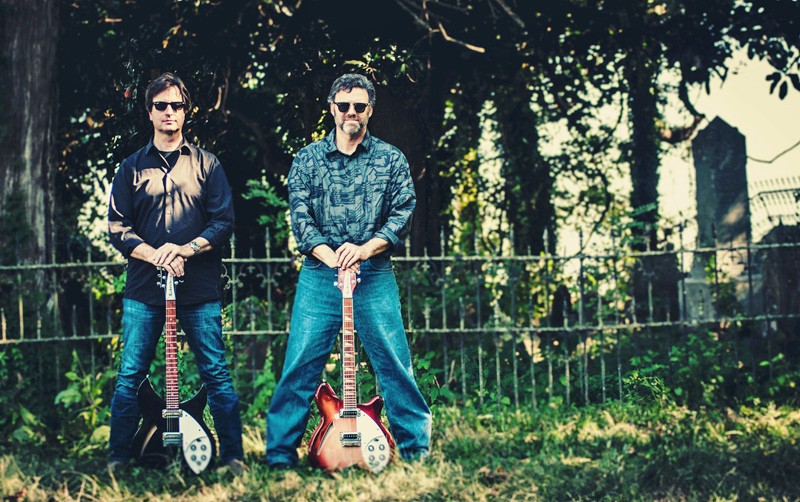 Named after the only children's book acclaimed Southern author Eudora Welty ever wrote, the Mississippi/Memphis based indie pop/rock band, The Shoe Birds, existed from 2013 to 2020 until the untimely passing of Shoe Birds co-founder, Norman Adcox in May, 2020. During its run, the band released five albums that received favorable attention from the music press.
Eudora Welty's book has often been compared to a modern day Aesop's fable, with the moral of the story being "think for yourself" — which was the goal of the band's founders, Adcox (lead vocals, guitars) and Scott Coopwood (guitars, keyboards, background vocals). 
Adcox and Coopwood created music that had its own sound and message that are true to themes from the heart telling stories influenced by growing up and living in the Mississippi Delta and Memphis, TN.  With Barry Bays (bass) and Brian Schilling (drums), The Shoe Birds developed a reputation for their hook filled tunes that were influenced by the South's rich culture and music, as well as its literary heritage.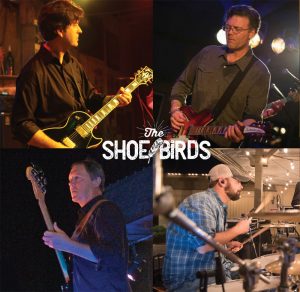 All of The Shoe Birds' albums were produced by Coopwood.  The albums were recorded at Court Street Recorders in Cleveland, MS, the heart of the Mississippi Delta, and at Sound Emporium Studios in Nashville. The five records were engineered by Coopwood and famed engineer Mike Iacopelli whose credits include Aretha Franklin, Keith Richards, Funkadelic, George Clinton, Jennifer Holiday, Stevie Wonder, the Red Hot Chili Peppers and many others.
The Shoe Birds made their public debut on The Thacker Mountain Radio Show in October, 2014. The show took place at the historic Lyric Theater in Oxford, MS and was broadcast across the state of Mississippi on the Mississippi Public Radio system.
Southern Fables (To be released soon)